Categorize your keywords in your
thematic
To have statistics by topic.
Statistics for each theme.

Quickly detect if a theme falls.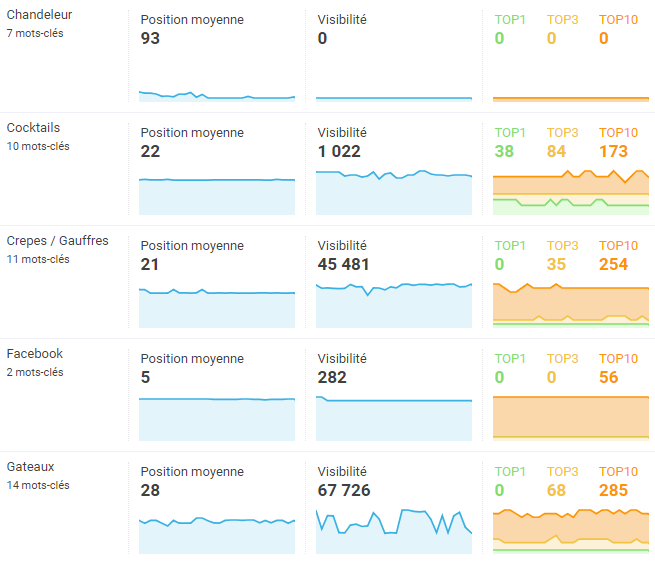 Sort your keywords into themes to work effectively
A keyword can be in one or more themes. Very useful, this allows you to quickly see if a theme is falling compared to others.
A page
dedicated

to the themes

The page displays all the statistics needed for each theme. This allows you to quickly detect the slightest fall.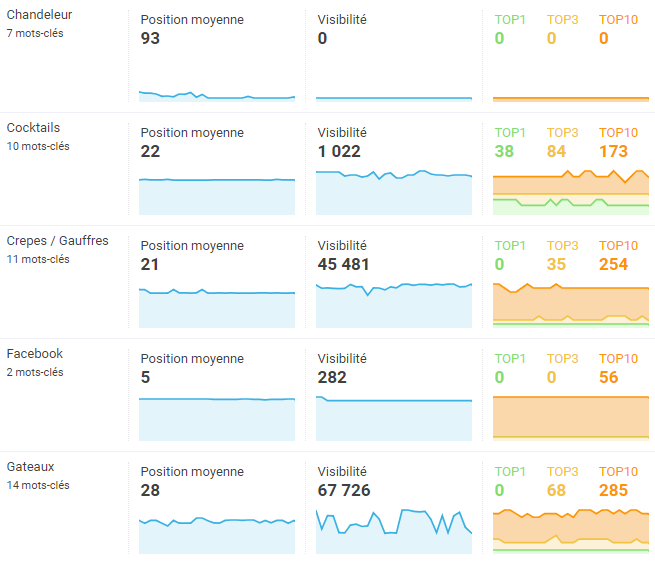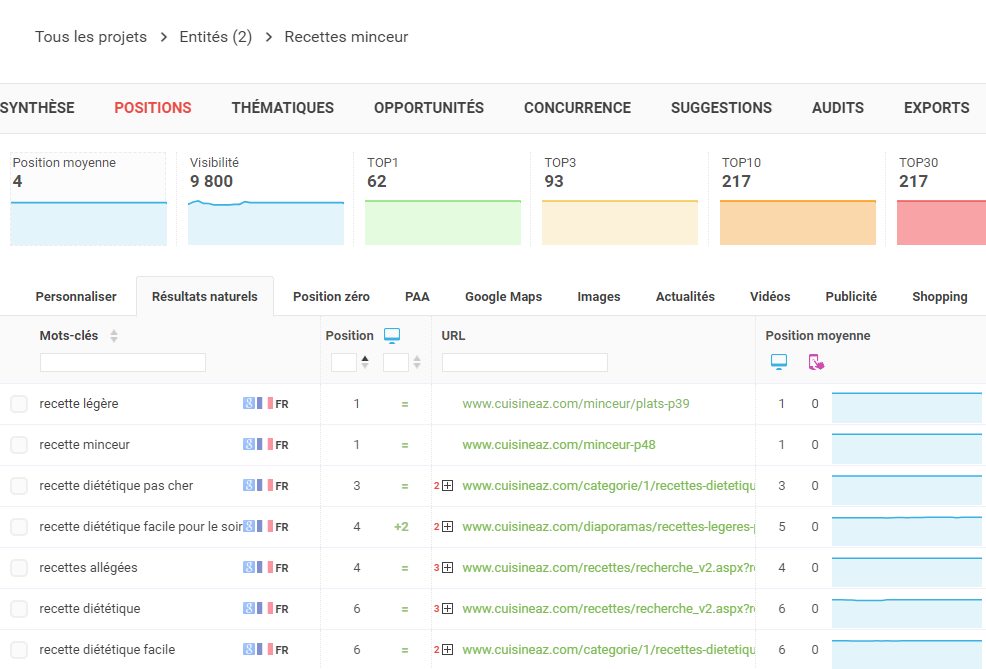 Filter your positions by theme
You can display the position table for a specific topic.

In this example we want to work in the "Slimming" thematic, the statistics concern only this one.
Test free10 queries offered for life + 100 until 31.10.2021
They talk about Monitorank