TOP100 results

for each keyword

Analyze in detail each SERP
Monitor the entries and strong progressions of each TOP100 result.

For all keywords.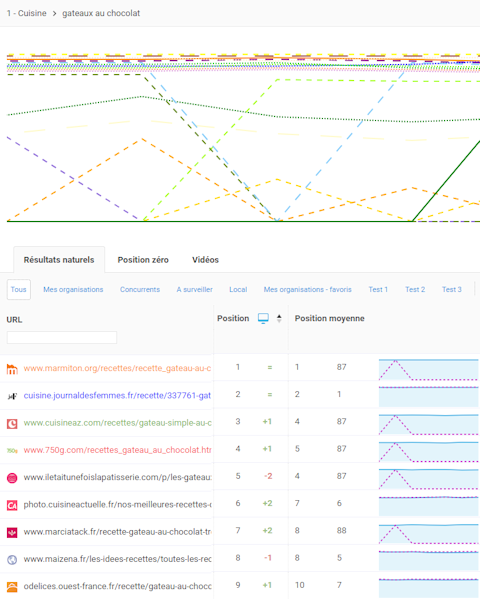 Study in detail the SERP of a competitive keyword.
You can study in detail the results of your keywords, to display the first 100 results. This allows you to study the progress of all sites that have positioned themselves, for the period of your choice.
To quickly see the sites that enter / leave
Evolution

natural results for a keyword

You can view the SERP for the period of your choice, and thus see the evolution for each URL set.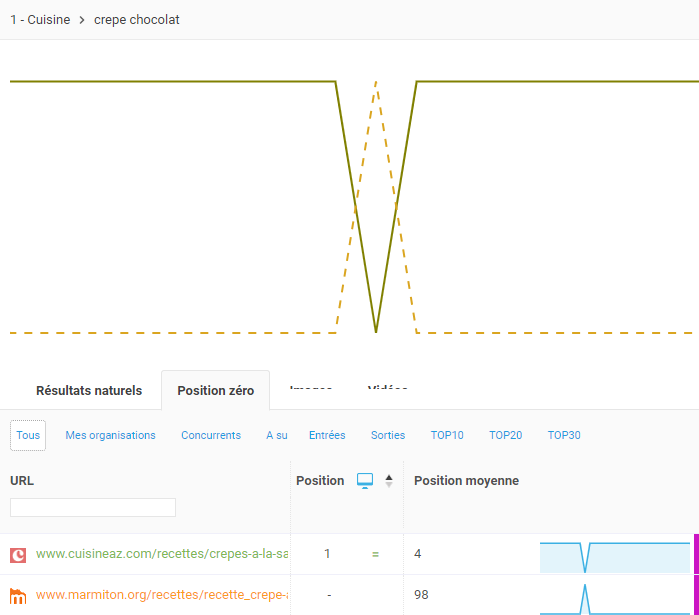 And this for
all types of positions
You can see all the URLs that are positioned on each type of positions (P0, PAA, video blocks ...).

In this example Marmiton.org got the zero position only once, the other days she was acquired for Cuisineaz.com
Test free10 queries offered for life + 100 until 31.10.2021
They talk about Monitorank